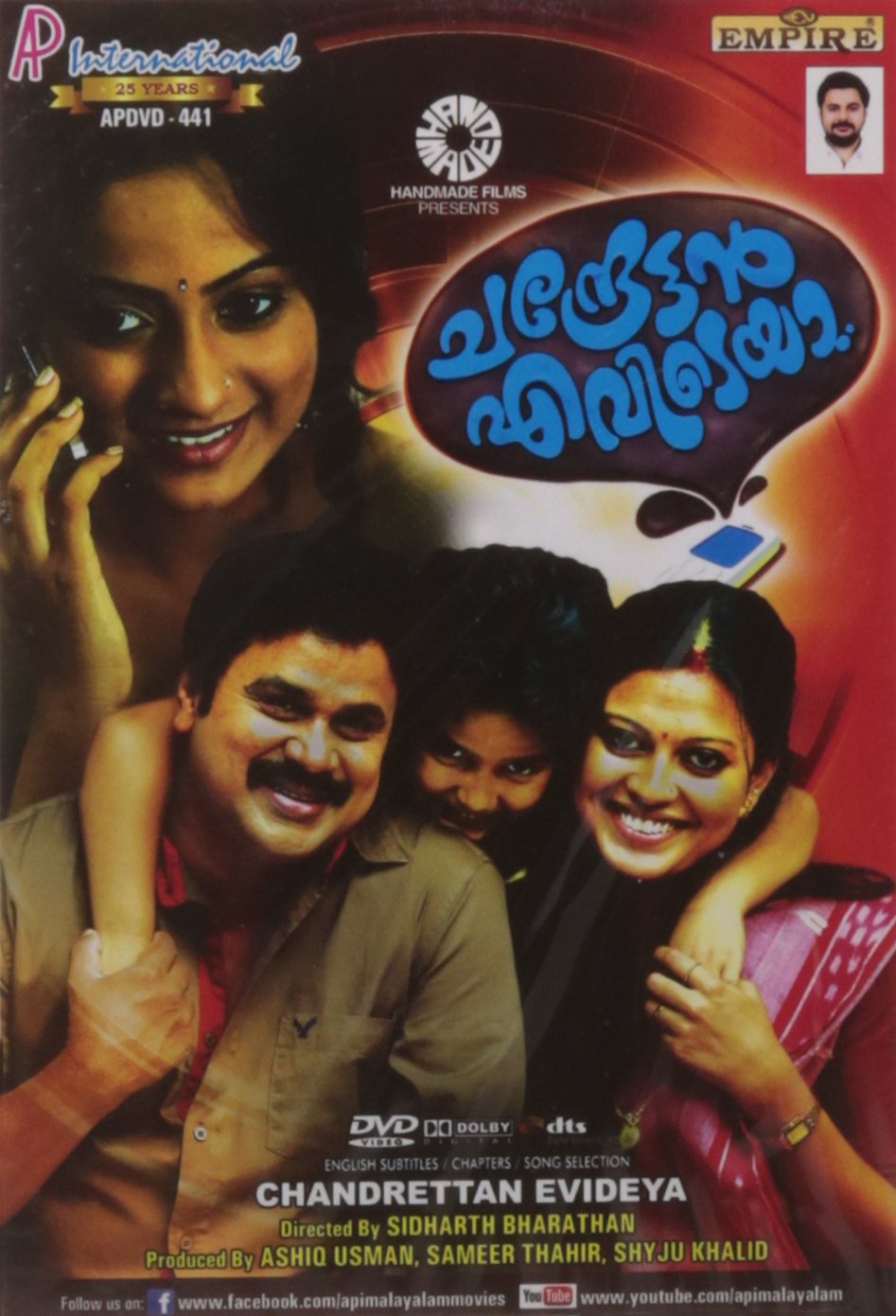 Movie Cover Details
Actors: Dileep, Anusree, Namitha Pramod, Mukesh, Suraj Venjaramood
Directors: Sidharh Bharthan
Language: Malayalam
Subtitles: English
Region: All Regions
Number of discs: 1
Rated: U/A (Parental Guidance)
Studio: AP International
Product Release Date: 1 Jun 2015
Run Time: 155 minutes



Movie Summary
Chandramohan is a government servant married to Sushama. He is famous among artists and critics, as a dedicated fan of choreography. Due to his constant mingling with beautiful dancers, Sushama always keeps close tabs on him and calls him often while he is not around. One day, while on a trip to Thanjavur, they meet an astrologer who foresees Chandramohan's past lives, and Events take an unexpected turn.
Ratings & Reviews
This movie has been rated by
3 customers
on Amazon; with the average ratings of
2.9 out of 5.
Chandrettan Evideya (2015) Movie Images, Posters, Wallpapers
Listen Online Chandrettan Evideya Jukebox/Songs (2015)
Chandrettan Evideya (2015) Trailers
(2015) Chandrettan Evideya - Fans and Public Reactions
Chandrettan Evideya Interviews, News, Events