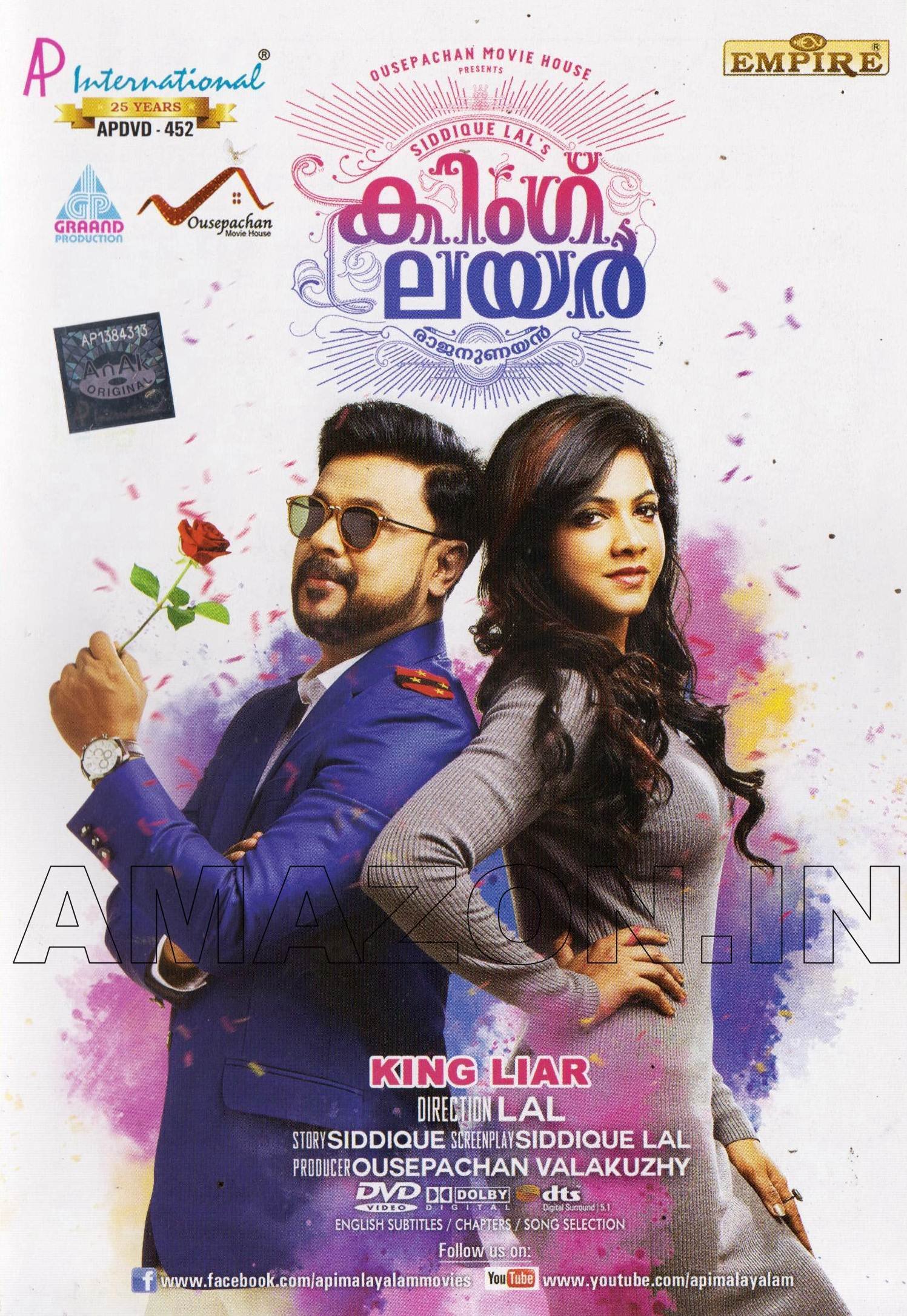 Movie Cover Details
Actors: Dileep, Madonna Sebastian, Lal
Directors: Lal, Jean Paul Lal
Format: DVD-Video
Language: Malayalam
Subtitles: English
Region: All Regions
Number of discs: 1
Rated: U (Universal)
Studio: AP International
Product Release Date: 4 July 2016
Run Time: 150 minutes



Movie Summary
The film tells the tale of Satyanarayanan, who is a compulsive liar. His life takes a turn when this habit of his begins to affect those around him. The film marks the reunion of director-writer Siddique and Lal after a hiatus of 22 years.
Ratings & Reviews
This movie has been rated by
7 customers
on Amazon; with the average ratings of
2.7 out of 5.
King Liar (2003) Movie Images, Posters, Wallpapers
Listen Online King Liar Jukebox/Songs (2003)
King Liar (2003) Trailers
(2003) King Liar - Fans and Public Reactions
King Liar Interviews, News, Events