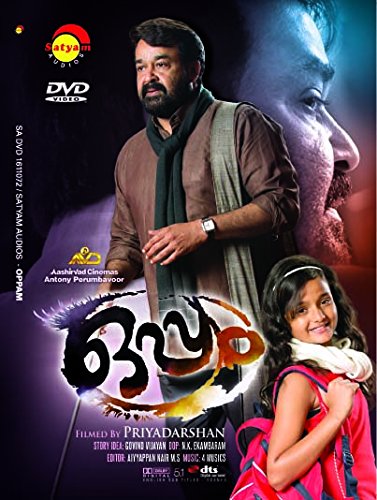 Movie Cover Details
Actors: Mohan Lal, Vimala Raman, Anusree, Baby Meenakshi, Samudrakani and Others
Directors: Priyadarshan
Language: Malayalam
Subtitles: English
Region: Region 5 (Read more about DVD formats.)
Number of discs: 1
Rated: U/A (Parental Guidance)
Studio: Satyam Audio
Product Release Date: 22 Dec 2016



Movie Summary
It's a neat crime thriller from a great director whose last few films were below average. Mohanlal is the key in this film. We could see his acting skills through out the film. Even his eyebrows can do magical acting. 2 out of 3 songs are crafted really well. Brace yourself for some serious goosebumps. Samuthirakani, Chemban Vinod Jose, Aju Varghese and Mamukkoya did their roles really well. The gunshots and CGI was perfect. You don't wanna be a Mohanlal fan to enjoy the film.The storytelling is gripping and executed with finesse. Overall it's the best crime thriller of the year till now without a doubt.
Ratings & Reviews
This movie has been rated by
17 customers
on Amazon; with the average ratings of
3.9 out of 5.
Oppam (2016) Movie Images, Posters, Wallpapers
Listen Online Oppam Jukebox/Songs (2016)
Oppam (2016) Trailers
(2016) Oppam - Fans and Public Reactions
Oppam Interviews, News, Events