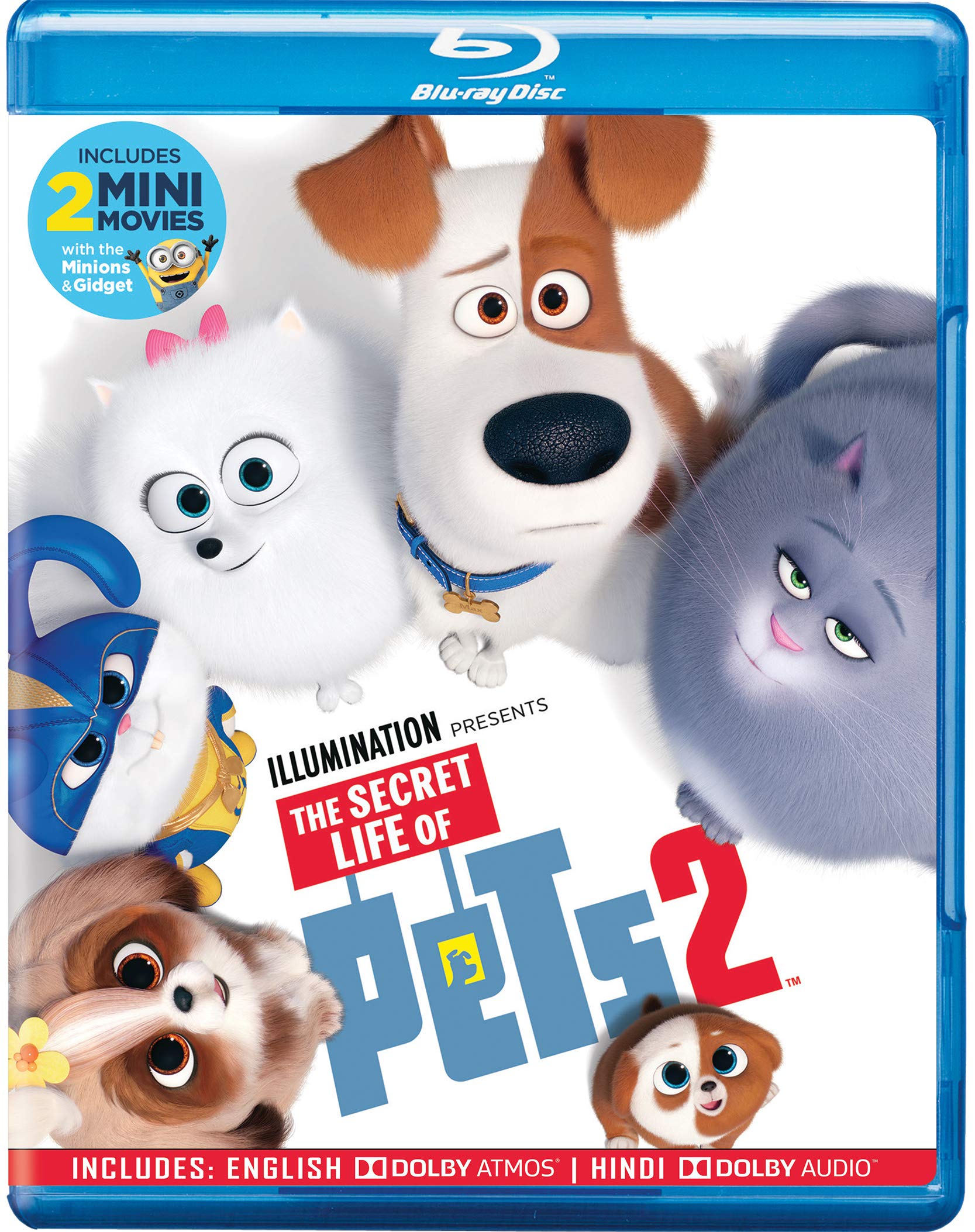 Movie Cover Details
Actors: Patton Oswalt, Kevin Hart, Harrison Ford, Eric Stonestreet, Jenny Slate
Directors: Chris Renaud, Jonathan del Val
Format: Box set
Language: English
Subtitles: English
Region: All Regions
Number of discs: 1
Rated: U/A (Parental Guidance)
Studio: Universal Pictures | Excel Home Videos
Product Release Date: 5 Oct 2019



Movie Summary
Max faces some major changes after his owner Katie gets married and now has a child. On a family trip to the countryside, Max meets a farm dog named Rooster, and both attempt to overcome his fears. Meanwhile, Gidget tries to rescue Max's favorite toy from a cat-packed apartment, and Snowball sets on a mission to free a white tiger named Hu from a circus.
Ratings & Reviews
This movie has been rated by
1 customer rating customers
on Amazon; with the average ratings of
5 out of 5.
The Secret Life of Pets 2 (2019) Movie Images, Posters, Wallpapers
Listen Online The Secret Life of Pets 2 Jukebox/Songs (2019)
The Secret Life of Pets 2 (2019) Trailers
(2019) The Secret Life of Pets 2 - Fans and Public Reactions
The Secret Life of Pets 2 Interviews, News, Events